The Fault in Our Stars
by
John Green
(Goodreads Author)
Despite the tumor-shrinking medical miracle that has bought her a few years, Hazel has never been anything but terminal, her final chapter inscribed upon diagnosis. But when a gorgeous plot twist named Augustus Waters suddenly appears at Cancer Kid Support Group, Hazel's story is about to be completely rewritten.

Insightful, bold, irreverent, and raw, The Fault in Our Stars is award-winning author John Green's most ambitious and heartbreaking work yet, brilliantly exploring the funny, thrilling, and tragic business of being alive and in love.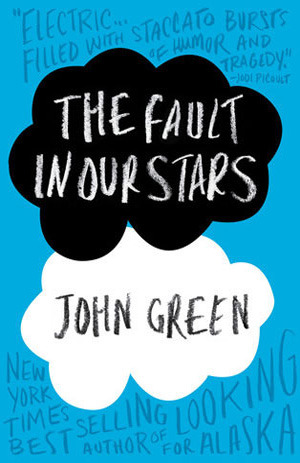 Divergent
by
 Veronica Roth 
(Goodreads Author)

In Beatrice Prior's dystopian Chicago world, society is divided into five factions, each dedicated to the cultivation of a particular virtue–Candor (the honest), Abnegation (the selfless), Dauntless (the brave), Amity (the peaceful), and Erudite (the intelligent). On an appointed day of every year, all sixteen-year-olds must select the faction to which they will devote the rest of their lives. For Beatrice, the decision is between staying with her family and being who she really is–she can't have both. So she makes a choice that surprises everyone, including herself.

During the highly competitive initiation that follows, Beatrice renames herself Tris and struggles alongside her fellow initiates to live out the choice they have made. Together they must undergo extreme physical tests of endurance and intense psychological simulations, some with devastating consequences. As initiation transforms them all, Tris must determine who her friends really are–and where, exactly, a romance with a sometimes fascinating, sometimes exasperating boy fits into the life she's chosen. But Tris also has a secret, one she's kept hidden from everyone because she's been warned it can mean death. And as she discovers unrest and growing conflict that threaten to unravel her seemingly perfect society, Tris also learns that her secret might help her save the ones she loves . . . or it might destroy her.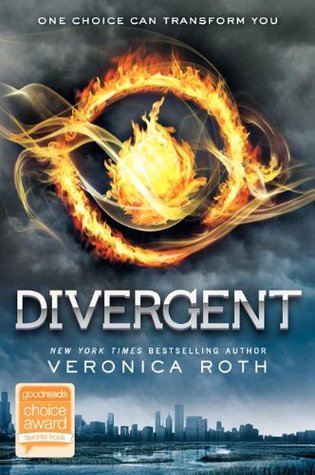 Mockingjay
by
 Suzanne Collins
My name is Katniss Everdeen.
Why am I not dead?
I should be dead.
Katniss Everdeen, girl on fire, has survived, even though her home has been destroyed. Gale has escaped. Katniss's family is safe. Peeta has been captured by the Capitol. District 13 really does exist. There are rebels. There are new leaders. A revolution is unfolding.
It is by design that Katniss was rescued from the arena in the cruel and haunting Quarter Quell, and it is by design that she has long been part of the revolution without knowing it. District 13 has come out of the shadows and is plotting to overthrow the Capitol. Everyone, it seems, has had a hand in the carefully laid plans–except Katniss.
The success of the rebellion hinges on Katniss's willingness to be a pawn, to accept responsibility for countless lives, and to change the course of the future of Panem. To do this, she must put aside her feelings of anger and distrust. She must become the rebels' Mockingjay–no matter what the personal cost.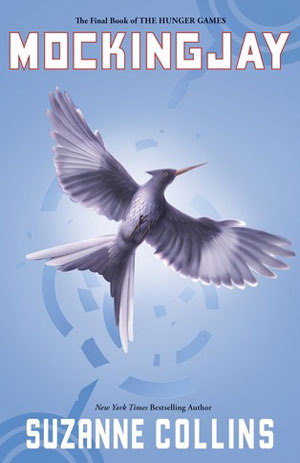 Gone Girl
by
 Gillian Flynn 
(Goodreads Author)

On a warm summer morning in North Carthage, Missouri, it is Nick and Amy Dunne's fifth wedding anniversary. Presents are being wrapped and reservations are being made when Nick's clever and beautiful wife disappears from their rented McMansion on the Mississippi River. Husband-of-the-Year Nick isn't doing himself any favors with cringe-worthy daydreams about the slope and shape of his wife's head, but passages from Amy's diary reveal the alpha-girl perfectionist could have put anyone dangerously on edge. Under mounting pressure from the police and the media–as well as Amy's fiercely doting parents–the town golden boy parades an endless series of lies, deceits, and inappropriate behavior. Nick is oddly evasive, and he's definitely bitter–but is he really a killer? 
As the cops close in, every couple in town is soon wondering how well they know the one that they love. With his twin sister, Margo, at his side, Nick stands by his innocence. Trouble is, if Nick didn't do it, where is that beautiful wife? And what was in that silvery gift box hidden in the back of her bedroom closet?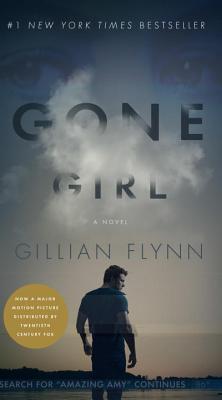 Insurgent
by
 Veronica Roth 
(Goodreads Author)

Insurgent is a 2012 science fiction young adult novel by American novelist Veronica Roth, the second book in the Divergent trilogy. As the sequel to the 2011 bestseller Divergent, it continues the story of Tris Prior and the dystopian post-apocalyptic version of Chicago. Following the events of the previous novel, a war now looms as conflict between the factions and their ideologies grows. While trying to save the people that she loves, Tris faces questions of grief, forgiveness, identity, loyalty, politics, and love.

The book was first published on May 1, 2012 by the HarperCollins imprints Katherine Tegen Books in the U.S. and HarperCollins Children's Books in the U.K, a "Collector's Edition" was published on October 30 in the United States. Insurgent received mostly positive reviews from critics, with reviewers praising Roth's writing.